Even though we're beginning to see a light at the end of the COVID-19 tunnel, the truth is that there are still many months ahead before we see a return to pre-pandemic life. While more and more students are returning to school for in-person learning, a large number of them remain at home learning remotely, either full-time or on a hybrid, part-time basis, in order to accommodate social distancing in overcrowded school districts. 
Additionally, there's no guarantee that school will be able to continue offering in-person learning for the 2021-2022 school year, or whether unforeseen circumstances involving the pandemic will force us back to a full-remote or hybrid learning schedule for our pre-K-12 students. With so many variables to consider and no real way to know exactly what our future holds, it's important to be prepared for any situation. One of the key ways to ensure that your student has exactly what he or she needs for any learning environment is to invest in a pair of school headphones that can be used for remote learning, homework, in-class learning, and more. Here are some of our favorite high-quality, affordable school headphones:
Kids' Blue Flex-Phone USB Headset With Gooseneck Microphone by HamiltonBuhl- from $25.95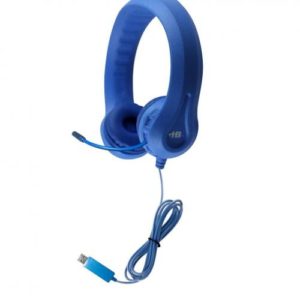 Twist 'em! Turn 'em! Kids can't break 'em! Your child will love the bright, fun blue color of these surprisingly durable school headphones! These safe, non-toxic headphones are BPA-free, not to mention soft, flexible, and virtually indestructible. A must-have for parents of young school-age children who are prone to being a little rough on electronics.
AVIDEducation AE-39 Classroom Computer Stereo USB Headset- from $18.99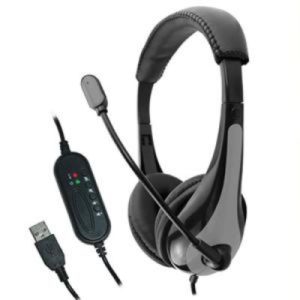 For teachers buying school headphones in bulk, these headsets are a dream come true! Perfectly priced for single or multi-unit purchase, the AE-39 school headphones are ideal for use with single-jack devices, such as Chromebooks, laptops, and tablets. A single headphone jack operates both the speakers and microphone- it doesn't get much easier than that!
HamiltonBuhl Smart-Trek Mini Deluxe Stereo Headset- from $10.95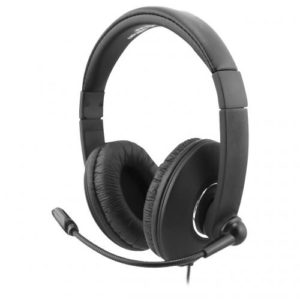 Kids will love the lightweight, comfortable feel of these school headphones. You'll love the high quality and low price! Featuring in-line volume control, the Smart-Trek Mini Deluxe is durable, easy to clean, and adjustable to fit heads of all sizes. Best of all, the Smart-Trek Mini Deluxe features DuraCord, HamiltonBuhl's proprietary chew, kink and knot-resistant, PVC-jacketed, braided nylon cord that's able to stand up to even the toughest student use.
By choosing the right school headphones now, you'll be prepared for whatever the next school year throws at you- and you'll feel great knowing you made a smart, affordable choice!