If your child is one of the millions of American students who are borrowing a Chromebook from his or her school in order to participate in remote learning, you may have already figured out that it can be tough to provide a quiet, distraction-free environment! This is especially true if you have more than one school-age child, or if you or your partner are working from home while your child is trying to attend online meetings and complete projects. One of the top solutions for helping your child block out noise and focus on his or her studies is pretty simple: school headphones!
If you're ready to invest in a set of school headphones to optimize your child's remote learning experience, here are some of our top picks.
SOUNDNETIC SN304 STEREO EARBUDS WITH INLINE VOLUME CONTROL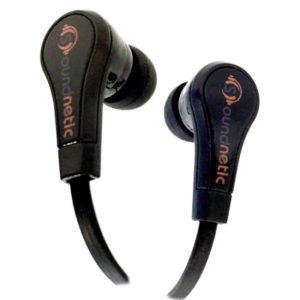 (https://www.encoredataproducts.com/classroom-ear-buds/soundnetic-sn304-stereo-earbuds-with-inline-volume-control/)
With a reinforced volume control connection, these earbuds are much sturdier than typical school headphones at a similar affordable price. Your student can easily control volume while attending meetings, listening to lectures, and more! Each earbud includes three sets of interchangeable ear tips for a custom fit.
CALIFONE E1 BUDGET DISPOSABLE STEREO EAR BUDS

(https://www.encoredataproducts.com/classroom-ear-buds/califone-e1-budget-disposable-stereo-ear-buds/)
Looking for great earbuds on a budget? You can't go wrong with these! Made by classic school headphones company Califone, these disposable earbuds carry the brand's signature mark of quality and performance at the unbelievable price of just $1.99 per set! At those prices, you can easily purchase several sets of these disposable school headphones for each of your kids, in case one gets lost.
HAMILTON HA-2V SCHOOLMATE PERSONAL STEREO HEADPHONE VOLUME CONTROL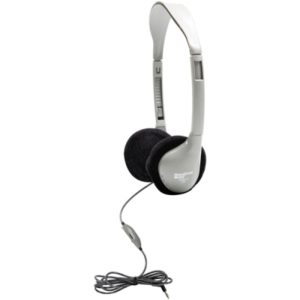 (https://www.encoredataproducts.com/on-ear-headphones/hamilton-ha-2v-schoolmate-personal-stereo-headphone-volume-control/)
For younger learners (or kids who just don't like having things in their ears) these over-the-ear school headphones provide comfort and quality. Featuring high-quality sound and a lightweight, comfortable fit, these are ideal school headphones for just about any student who is learning from home!
It's a new normal for all of us- but learning remotely doesn't have to be a struggle for students or parents! Having the right equipment, like school headphones, makes the remote learning experience more pleasant and comfortable for everyone involved. By investing in school headphones for your student, you can ensure a higher level of concentration- and a lower level of frustration- that will be a great thing for everyone in the household.